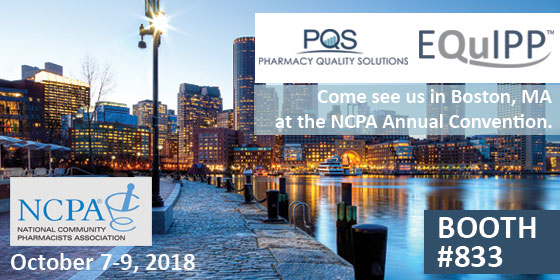 Pharmacy Quality Solutions will be attending the NCPA 2018 Annual Convention October 6 – 9th in Boston, MA. We are available during exhibit hours in booth 833 to answer your pharmacy's questions on quality measures and to discuss how EQuIPP™ can help you track your performance and identify ways to maximize improvement.
Sunday, October 7, 2018
1:30 pm to 6 pm
Monday, October 8, 2018
12 Noon to 4 pm
Tuesday, October 9, 2018
11:30 am to 2:30 pm
We look forward to meeting you!
-The PQS Team