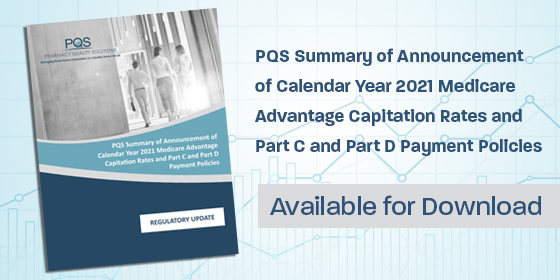 PQS has summarized the Calendar Year 2021 Rate Announcement as it pertains to pharmacy and medication-related updates for the 2021 Star Ratings with highlights and takeaways. The source material can be found here.
The Announcement of Calendar Year 2021 Medicare Advantage Capitation Rates and Part C and Part D Payment Policies was released on April 6, 2020.
The PQS Summary of CMS Calendar Year 2021 Star Ratings can be downloaded by clicking the button below.
2021 CMS Rate Announcement with Star Rating Measure Updates for 2021