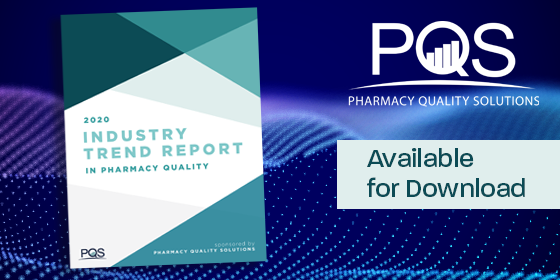 Pharmacy Quality Solutions (PQS) has published online its latest trend report that tracks trends and comfort levels that have changed among consumers, pharmacies and payers from 2019 to 2020 as it relates to pharmacist-provided services and value-based performance programs.
The four-section report covers consumer perceptions, pharmacy readiness for outcomes-based measurement, payer challenges and opportunities with performance improvement, and the special report on Covid-19 Testing and Treatment Insights that was previously released in May of 2020.
The PQS Industry Trend Report in Pharmacy Quality for 2020 can be downloaded by clicking the button below. We hope this second Trend Report will serve the healthcare community well.
Download 2020 Industry Trend Report in Pharmacy Quality