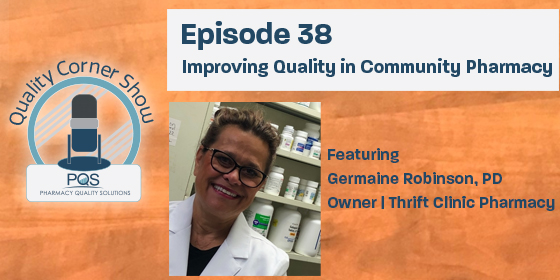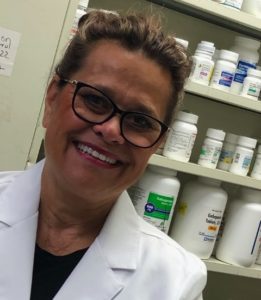 PQS Senior Manager of Pharmacy Accounts, Nick Dorich, PharmD, talks with the owner of Thrift Clinic Pharmacy in Opelousas, Louisiana, Germaine Robinson, PD, about methods to improve quality metrics in independent pharmacy. Robinson describes how team work, years of experience, and innovation dramatically improved her services offered to patients.
On the podcast, Robinson discusses the collaborative efforts needed to improve quality metrics. Listen to the full episode, "Improving Quality in Community Pharmacy" below.
LinkedIn: Germaine Robinson
The following two tabs change content below.

Jasmine Perry, BS is a rising third-year Pharm.D. candidate at the UNC Eshelman School of Pharmacy with diverse experience as a pharmacy intern. She currently serves as the Communications Intern with Pharmacy Quality Solutions, Inc. Jasmine is passionate about serving under-served patient populations. Jasmine's passion has been highlighted through clinical experiences, patient interactions, and organizational leadership.

Latest posts by Jasmine Perry (see all)