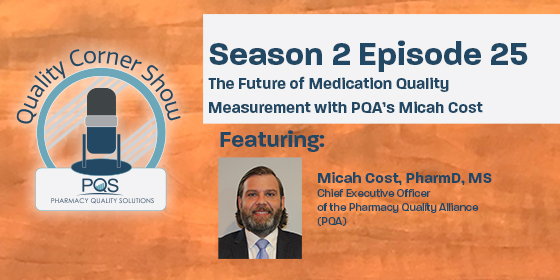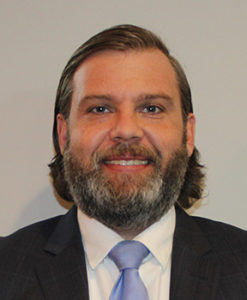 PQS Senior Manager of Pharmacy Accounts, Nick Dorich, PharmD interviews Pharmacy Quality Alliance CEO Micah Cost about the future of medication quality measurement and his vision for PQA going forward. This episode coincides with the 2021 PQA Annual Meeting May 11 – 13, 2021.
Cost talks about championing medication use quality and increasing the visibility of PQA in the healthcare industry. He also mentions future measure concepts covering the likes of blood pressure control and management, asthma, COPD, immunization administration and medication therapy problem resolution.
Listen to the full episode "The Future of Medication Quality Measurement with PQA's Micah Cost" using the embedded player below.
Contact Micah Cost via twitter, or the Pharmacy Quality Alliance website.